OH NO FSBO. Better Call Glenna…Premiere Plus Agent and Zillow Premier Agent
Think You Should FSBO? Think Again!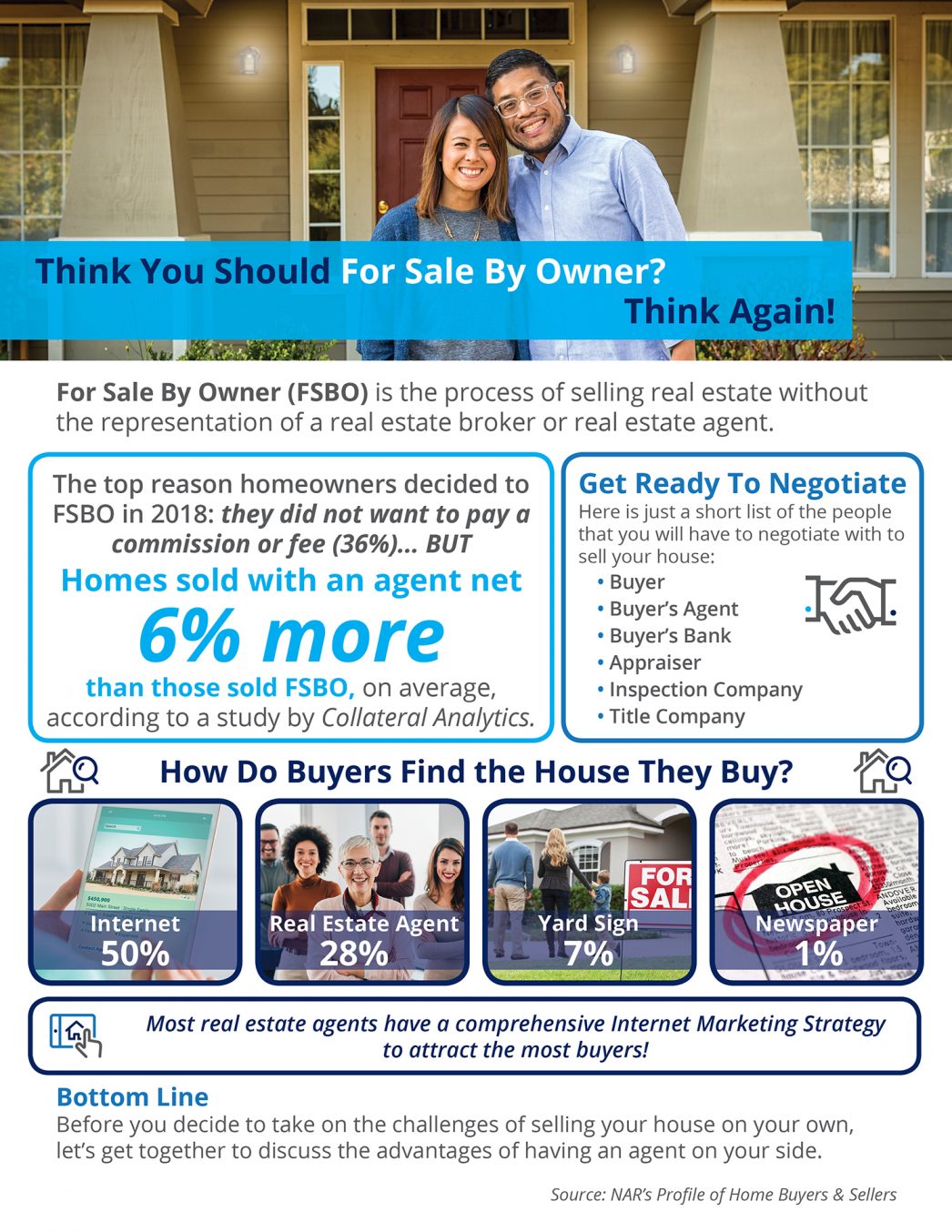 Some Highlights:
Selling your home by owner is the process of selling real estate without the representation of a real estate broker or real estate agent. There are a variety of scary reasons why going it alone without the guidance of a real estate professional like Glenna Froelich, can be a challenge.
According to the National Association of Realtors' Profile of Home Buyers & Sellers, 36% of homeowners who decided to FSBO last year did so to avoid paying a commission or fee. But, homes sold with an agent net 6% more than those sold as a FSBO according to Collateral Analytics!
Before you decide to take on the challenges of selling your house on your own, let's get together to discuss the advantages of having an agent on your side. Just ask..

ASK GLENNA

If you're interested in further details on the subject of selling your home by owner, read this post I wrote